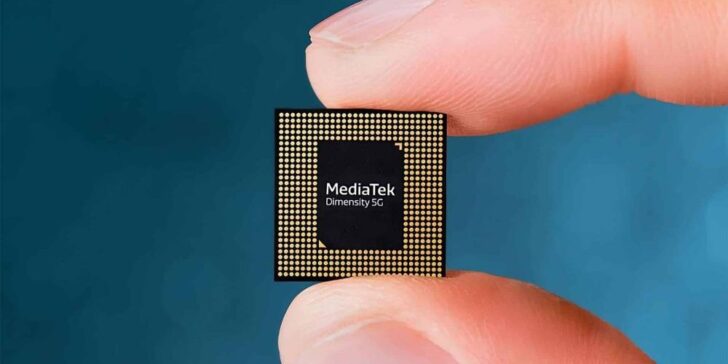 Dimensity 9300 supports the fastest LPDDR5T memory, the performance of the next generation flagship mobile phone will take off
SK hynix has announced a significant advancement in mobile memory technology, confirming successful verification of its latest LPDDR5T mobile DRAM on MediaTek's upcoming flagship mobile platform. The announcement underscores SK Hynix's commitment to pushing the boundaries of mobile performance.
According to SK Hynix's statement, MediaTek is on track to release its next-generation flagship mobile chipset later this year. This chipset will harness the power of LPDDR5T memory, achieving speeds of up to 9.6Gbps – a remarkable 13% increase over the prior Hynix LPDDR5X generation. Impressively, SK Hynix had begun supplying MediaTek with related samples for testing as early as February this year. Mediatek's cutting-edge flagship mobile platform conducted these tests.
The reference to MediaTek's next-generation flagship mobile chip points towards the highly anticipated Dimensity 9300 mobile platform.
This development signifies that the forthcoming MediaTek Dimensity 9300 flagship mobile platform will be fully compatible with LPDDR5T memory, capable of achieving remarkable transmission rates of up to 9.6Gbps. This aligns seamlessly with MediaTek's established pattern of introducing the latest and most advanced memory specifications with each new generation of Dimensity's flagship mobile chips. For instance, during the launch of Dimensity 9200, it introduced support for LPDDR5X at 8533Mbps – a remarkable accomplishment in that period. Similarly, Dimensity 9000 heralded the introduction of 7500Mbps LPDDR5X memory, solidifying its position as a technological frontrunner.
Additionally, preliminary information suggests that Dimensity 9300 will feature an innovative CPU architecture, boasting a comprehensive configuration of 4 Cortex-X4 super-cores and 4 Cortex-A720 performance cores, complemented by the Immortalis G720 GPU. The integration of Dimensity 9300 with the high-speed 9.6Gbps LPDDR5T memory undoubtedly foreshadows an unprecedented leap in the performance of the next-generation flagship mobile phones.
In conclusion, SK hynix's successful verification of LPDDR5T mobile DRAM on MediaTek's forthcoming Dimensity 9300 flagship mobile platform sets the stage for a new era of mobile performance. The next generation of flagship mobile devices, equipped with memory speeds that surpass previous limitations and featuring an advanced CPU-GPU combination, is ready to redefine the boundaries of what is possible.