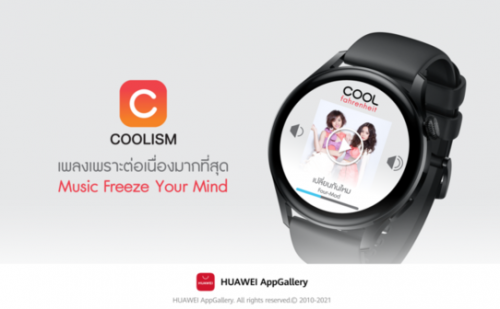 Four major apps in Thailand join the HUAWEI WATCH 3 watch Hongmeng Ecosystem.
Recently, the HUAWEI WATCH 3 series was officially launched in Thailand. It was announced that Thai head applications had joined its ecosystem in the four fields of health, entertainment, learning, and aviation, including the world's first fall detection and medical rescue service APP Releep, Thailand The largest music station APP Coolism, English-Thai dictionary Thaifastdictionary, Thai Airways APP. , Releep, Coolism, and Thaifast dictionary have launched the HUAWEI WATCH 3 series in Thailand, and the Thai Airways APP is under development. This is another batch of overseas heavyweight apps after Emirates, and other apps have joined the Huawei Watch Hongmeng Ecosystem and become Hongmeng Ecological Partners.
Releep is the world's first fall detection and medical rescue app, and it is launched on the Huawei mobile phone and watch app market at the same time. When a user falls, the HUAWEI WATCH 3 series can send the fall location to the family's mobile app. The APP is currently being connected to the Thai National Emergency Rescue System (1669).
Coolism is the largest music radio app in Thailand, and it is now on the HUAWEI WATCH 3 series. Thai users can install APP on the watch to listen to the radio station independently. The sound level can be adjusted through the rotating crown of the watch, and the playback control function is supported. The music entertainment experience is more intelligent and independent.
HUAWEI WATCH 3 series cooperates with the English-Thai dictionary APP Thaifastdictionary. Users can learn English and Thai new words at any time on the watch, and configure the difficulty of new words and configure the reminder time for practice.
Thai Airways, As one of the largest airlines in the Asia-Pacific region, will launch an APP that can query flight information and scan QR code to board the Huawei WATCH 3 series of watches. The APP is currently under development and will cover more countries.
From the previous launch of the Emirates APP to the addition of the top apps in Thailand's four major fields, the Huawei Watch Hongmeng ecology has been recognized and trusted by more and more brands and developers. It continues to provide more convenience for users around the world. The service brings a richer and more convenient wrist smart life experience for global users.