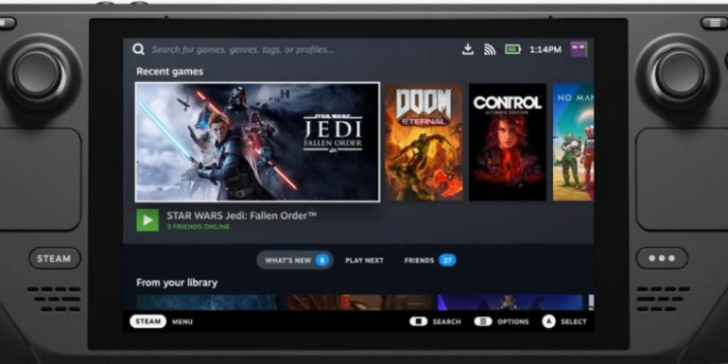 Valve is now accepting paid reservations for the Steam Deck, a high-performance PC handheld. But after the pre-order started, Steam immediately fell into a server error and other conditions that detracted from the user experience. Valve allows users to spend $5 to pre-register for SteamDeck purchase eligibility. At the beginning of the preview, players immediately began to share various situations and error messages on Twitter.
Of course, online pre-orders often have various problems, such as server crashes, freezes, and unlimited loading. The error messages encountered by some players showed that they tried to buy too many items too quickly, and some players simply could not open the Steam client. Some players were hindered by the anti-scalper strategy set by Valve. When Valve announced SteamDeck before, its FAQ mentioned that only players who bought something on the Steam platform before June 2021 are eligible to pre-order this handheld in the first 48 hours. This trick looks good, but in fact, many players who have bought a lot of games before have received a prompt that their account is "too new" when they try to pre-order the handheld.
Therefore, the pre-orders of electronic game equipment are always accompanied by various situations, and everyone is used to it. Of course, pre-orders are not yet available in China, and we do not need to experience these troubles for the time being. At present, the expected "effective" date of this handheld on the Steam platform is gradually being pushed back. Now, the estimated purchase date for the $399 version is the first quarter of 2022, the mid-range $529 machine is in the second quarter of 2022, and the highest-end $649 version is in the third quarter of 2022.