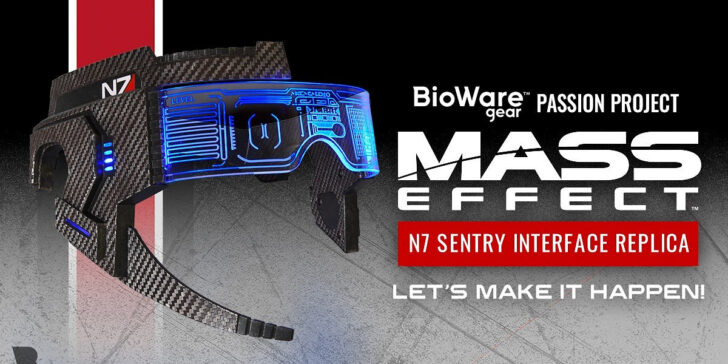 Bioware announces "Mass Effect" N7 Sentry headset model
BioWare recently announced on the official push that they plan to launch a wearable model of the cool N7 Sentry Interface headset in "Mass Effect," which is popular among fans in "Mass Effect." BioWare defines the product as a "BioWare Equipment Store Fan Engraving Project." According to the information on the store page of the headset, the product can only be produced if at least 3,000 units are ordered before December 8.
This helmet mimics the Sentry Interface device in "Mass Effect 2" and "Mass Effect 3", enhancing the Shepard shield effect. Of course, this replica does not include this feature. This replica contains four battery-powered LED lights, a carbon fiber hood, and transparent glasses. BioWare also posted a video on YouTube showing the effect of the device when it is turned on.
The project is currently scheduled for 528 units (3000 units are required to meet production requirements). Players can pre-order at a price of US$50, and the expected delivery date of the device is September 2022. you can receive the goods one month in advance If you are one of the first 500 people who pre-ordered,.