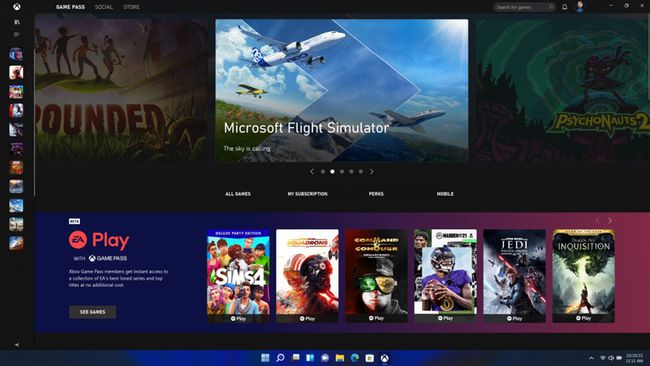 Windows 11 will support Xbox game pass as built in Xbox app is available
Windows 11 system will bring a better computer gaming experience, allowing direct use of fast hard drives to load large games. The new system introduces some functions of the Xbox game console to the computer, supports automatic HDR (high dynamic lighting rendering), and can adjust the lighting and colors in the game to make the image more vivid. In addition, the new system supports most computer game accessories and peripherals, and users can access computer games through Xbox Game Pass for PC or Xbox Game Pass Ultimate.
Microsoft announced that Windows 11 system will support Android applications, users can download through the Amazon application store. This means that users can directly use popular applications used on their mobile phones on the computer desktop, "start" menu, and so on.
It is worth mentioning that Microsoft announced that it has rebuilt the faster Microsoft Store, introducing more first and third-party applications, allowing users to more easily explore applications, games, video programs, movies, etc.

The Windows 11 system allows users to create multiple virtual desktops for life and work, and customize them according to their preferences, just like on a Mac computer.
,