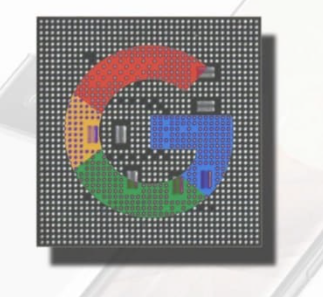 Google Whitechapel Expected performance, new AI features, security, and what you need to know
As early as 2020, Google revealed signs of introducing internal SoCs into various products for the first time. At that time, a report reported that the company may still be developing chips for future Chromebooks. Later, we learned that the code name of the chip is Whitechapel and will be used in the upcoming smartphones Pixel 6 and Pixel 6 Pro. Let's see more details of Google's efforts and discuss the expected performance while discussing AI improvements, features, security, etc.
Whitechapel is not expected to bring flagship performance, but it is said that Google will get more optimizations.
Google seems to have been working with Samsung to develop Whitechapel, which is internally called GS101. Custom chips are expected to be manufactured on the 5nm LPE node of the South Korean giant. Although it is more efficient than the company's previous manufacturing process, it will be a whole generation behind the products launched in the next few months. However, although the advertising giant's goal is to bring flagship-level performance to its smartphone series, its goal is not to compete with Snapdragon 888, Snapdragon 888 Plus, and the rumored Snapdragon 895.
Fortunately, Whitechapel is expected to use the same three-cluster design. Earlier rumors said that the chipset would contain two Cortex-A78 cores, two Cortex-A76 cores, and three Cortex-A55 cores. According to reports, Google's SoC also has the same GPU as the Exynos version of the Galaxy S21, which is the ARM Mali-G78. In short, it is not an intimate configuration compared to Exynos 2100's Cortex-X1, but fortunately, it doesn't have to be.
For those who are curious, the early Whitechapel performance estimates of the PVT unit indicate that it is closer to the Snapdragon 870 than the Snapdragon 888. This may disappoint some people, but rumors also suggest that Google focuses on machine learning and artificial intelligence performance. It also mentions that Mali GPU performs well under pressure. Commonly, Mali GPU is known for throttling, but in this case, Google seems to have controlled it, which may be due to complex software optimizations.
Even if both Pixel 6 and Pixel 6 Pro equipped with the Whitechapel chip did not reach impressive numbers in benchmark tests with similar products such as Snapdragon 888 and Snapdragon 888 Plus, users are likely to notice the performance difference. The huge difference is in daily use. After all, after completing the 2-minute benchmark test, the smartphone's performance as your daily driver will take precedence over its fare.
Using custom solutions, Google may also provide more annual software updates for Pixel 6 and Pixel 6 Pro. As it happens, Jon Prosser (Jon Prosser) previously offered two models of the "final" specifications list and finally said that Google might promise to provide at least five years of software updates. This is higher than any Android smartphone supplier for commercial devices and is very close to Apple's efforts. In terms of security, Whitechapel can accommodate a new chip called Dauntless.
Dauntless is said to run on Android and Chrome OS devices and is said to be the successor to the Haven chip. Dauntless may replace the Titan-M chip running in the previous generation of Pixel smartphones, so it might be interesting to see how it enhances the security of Android and Pixel 6 and Pixel 6 Pro.
Like Samsung, Google may also start using AMD GPUs in Whitechapel's successor, but this will be discussed later. I hope that Google will continue to work hard to develop an internal chipset and not stagnate due to a one-time release.