Amazfit launches GTR 3 Pro, GTR 3 and GTS 3 smartwatches
Amazfit announced three new smartwatches in its series, namely GTR 3 Pro, GTR 3 and GTS 3. The new smartwatch has multiple health tracking improvements, design changes and new features. They are now also supported by the new Zepp operating system.
The new Zepp OS aims to optimize the performance of new smart wearable devices rather than using a power-hungry operating system like Wear OS. The company promises to provide a lightweight and smooth operating system suitable for the purpose, eliminating cumbersome operations to reduce energy consumption. These three new watches are suitable for Android and iOS devices. They can connect to platforms such as Apple Health and Google Fit, or synchronize health data to Strava, Relive Runkeeper, Training peaks, etc.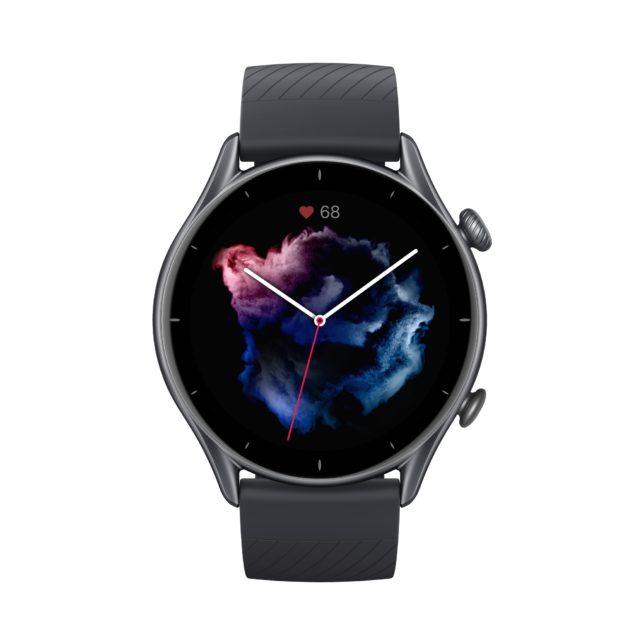 Customization: As many as more than 150 vibrant dials, with a constant light display suitable for various moods or occasions, as well as dynamic effects and smooth animations. Wearers can even use the app development kit (coming soon) to design their own watch faces and mini-apps.
4 in 1 easy health measurement: Thanks to the built-in 6PD (photodiode) BioTracker TM PPG 3.0, it can measure four health indicators (heart rate, blood oxygen, pressure level and breathing rate) in just 45 seconds.
Easy 24-hour health management: monitor your heart rate throughout the day-even while swimming. The watch has alarms for abnormally high or low heart rates, as well as tracking heart rate zones so you can optimize your workouts. It is a comprehensive and easy-to-use health partner for everyone.
Easy to understand: Your current health status will be instantly calculated and converted into a single PAI score, organized based on your activity data in the past 7 days.
Advanced sleep tracking through the watch: monitor your light, deep and REM sleep stages, as well as the time you wake up at night, naps during the day for more than 20 minutes, and even monitor the quality of your sleep breathing. For more convenience, please check your sleep data directly on the watch.
Advanced menstrual cycle tracking: easily understand your cycle and plan ahead. After recording your menstrual period, you can intelligently and intimately predict the time and length of the next menstrual period and conception period, allowing you to be worry-free in the game.
High-efficiency and quick-access screen: Save time, customize the content that is important to you, and access quick cards, allowing you to spend every day at ease. Swipe or tap to easily access key information.
Voice control: With Alexa, you can set alarms, ask questions or more questions when you are online, use the offline voice assistant to turn on sports mode or health functions when you are offline, and even access Home Connect to control smart home devices. You can also enjoy the growing ecosystem of more than 10 mini-apps.
Fast and accurate GPS: Through accurate positioning and tracking based on a five-satellite system, start using it faster.
Personalization options: Prioritize your favourite features, upload photos to customize your watch face background, or choose from 15 dynamic animation designs to match your outfits at work, rest or play.
Motivation tool: Use the optional Virtual Pacer to track your running, and then use the PeakBeats performance algorithm to optimize your progress and recovery.
Life management tools: Manage your day through message notifications, sedentary and drinking reminders, calendars, events and to-do lists, weather forecasts, Bluetooth remote camera control, etc.
Amazfit GTR 3 Pro is the company's ultimate premium smartwatch product. It has 1.45 inches AMOLED Ultra HD glass and 331 PPI (pixels per inch). It uses a large circular screen to interact seamlessly and smoothly with the operating system, with a screen-to-body ratio of 70.6%. According to the company, it weighs only 32 grams and is equipped with a 450 mAh battery, which can last for 12 days on a single charge.
The watch also has other features that other smartwatches don't have, such as 2.3GB of onboard memory, which can store up to 470 songs, speakers, Wi-Fi, Bluetooth calling, Alexa smart assistant, and 5 ATM (50m water resistance). Like other watches of the company, it supports more than 150 sports modes and can automatically recognize these modes.
The new Amazfit GTR 3 is made of lightweight and durable aviation-grade aluminium alloy and is equipped with an elegant rotatable crown. GTR 3 uses a borderless design and curved glass to make sense of immersion stronger. It uses a 1.39-inch AMOLED high-definition display with a screen-to-body ratio of 66% and a PPI of 326. The battery is quite large, 450 mAh, and the company stated that it could be used for 21 days on a single charge, which means it should be a device that is charged once a month and forgets it. There is an additional power saving mode setting inside the watch, which can further extend the battery power.
Amazfit GTS 3 is equipped with a 1.75-inch AMOLED UltraHD display, 341 PPI (pixels per inch). It is currently one of the thinnest and lightest smartwatches, with a screen-to-body ratio of up to 72.4%. It is designed for people who want a stylish and slim smartwatch. The 250 mAh battery can be used for 12 days on a single charge and has all the same health functions as other products.
Amazfit GTR 3 and GTS 3 series will be available worldwide starting October 11, 2021. The GTR 3 and GTS 3 start at $179.99 or 149.99 euros, while the GTR 3 Pro retail price is $229.99 in the US and 199.99 euros in Europe. The three devices will be available in Amazfit stores in the UK, Germany, France, Italy and Spain, And only GTR 3 Pro and GTR 3 are available in Amazfit stores in the United States. GTS 3 will be available soon.