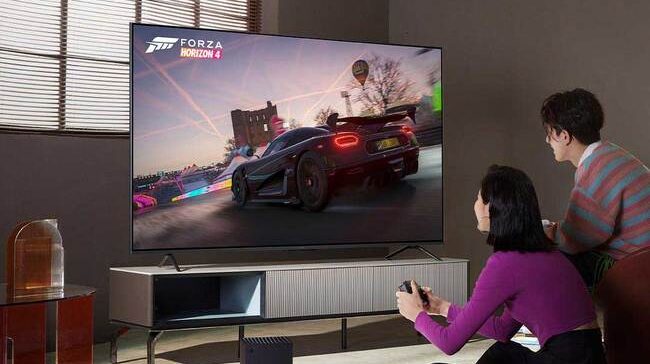 Redmi Smart TV X 2022 models released starting at 2999 yuan
Redmi Smart TV X 2022 was officially released. As an upgrade of Redmi Smart TV X, Redmi Smart TV X 2022 adheres to Redmi's concept of an extreme price-performance ratio and is positioned as the "new flagship for young people." The configuration is fully upgraded, and its strength is refreshed again. Dual 120Hz high refresh screen, smooth watching movies without smear; quad-core A73 high-end processor, powerful computing power without lagging; HDMI2.1 high standard interface, smooth game playing with low latency.
Redmi Smart TV X 2022 55-inch and 65-inch models are priced at 2,999 yuan, and 3,999 yuan, respectively, and the two will start the pre-sale of the deposit on October 20. Among them, the Redmi Smart TV X 2022 55-inch prepaid deposit is 100 yuan to 400 yuan, and the price is only 2699 yuan; the Redmi Smart TV X 2022 65-inch deposit is 100 yuan to 600, and the price is 3499 yuan. The two products will be sold simultaneously on JD.com, Xiaomi Mall, and Xiaomi Youpin at 20:00 on October 31.
Dual 120Hz high refreshing screen makes watching games and watching dramas more smooth.
Refresh rate is a key parameter to measure the quality of the screen. It represents the number of screen refreshes in one second and means the number of pictures displayed in one second. The larger the number, the smoother the picture. At present, mainstream TVs generally use 60Hz refresh rate screens, which can meet the needs of daily movie watching. However, when presenting high-speed motion pictures such as sports games, action movies, and console games, a 120Hz high refresh rate has more advantages than 60Hz screens. It comes more smooth and clear picture performance. The Redmi Smart TV X 2022 is equipped with a 120Hz high refresh screen, which can display up to 120 frames in 1 second, which can bring extremely smooth audio-visual enjoyment.
Chasing dramas, watching movies, and watching games almost cover the main scenes of users' daily use of TV, but the frame rate of these content varies from low to high. For example, movies generally use 24 frames; TV stations use 25 frames and streaming media. The platform is also generally below 60 frames. Content sources with a low frame rate will cause visible playback jams and smears when the TV is presenting some sports, racing, and other content.
Motion Estimation and Motion Compensation MEMC and is a motion picture quality enhancement technology in display devices. Simply put, it is to estimate the trajectory of the object's movement through the chip and algorithm and finally compensate for the picture that is not in the video source itself so as to achieve the goal of a smoother picture. The Redmi Smart TV X 2022 supports 120Hz MEMC, which can compensate the original low frame rate to 120 frames through the algorithm, effectively reducing the smear and watching the game and watching the drama more smoothly.
HDMI2.1 high-speed interface opens up a new horizon of games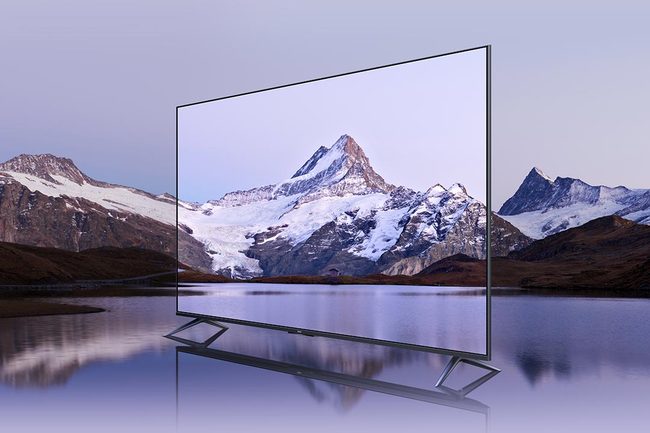 In addition to daily movie viewing, the matching degree with the game console has increasingly become an important indicator of the excellence of a TV. Among them, the three key elements that game players value most are anti-tearing, high-quality content transmission, and low latency.
Redmi Smart TV X 2022 is an "Xbox China recommended high-quality game display device," supports FreeSync Premium; FreeSync Premium can make 120Hz display devices to achieve no tearing / low flicker / low latency while introducing low frame rate compensation technology (LFC), LFC helps to ensure that when the frame rate of the game is lower than the minimum refresh rate supported by the monitor, the frame displayed multiple times in order to keep the display device at a higher refresh rate to maintain a smooth gaming experience.
One of the major improvements of the HDMI 2.1 standard interface is the ability to bring ultra-large bandwidth transmission, enabling display devices to output 120Hz game screens at 4K resolution, ensuring that players can experience truly high-quality lossless game screens. The new generation host Xbox Series X and PS5 game consoles also support these two technologies. Redmi Smart TV X 2022 is equipped with an HDMI2.1 interface, which can perfectly adapt to this generation of consoles and help players to achieve high performance.
In addition, the automatic low-latency mode (ALLM) can be automatically set to the ideal image mode according to the signal content, automatically taking into account the low-latency experience of game scenes and the high-quality requirements of ordinary scenes, and can achieve smooth, non-lag, and uninterrupted Watching and interacting make the game experience better.
All-round configuration leads to creating performance benchmarks.
The appearance of the Redmi Smart TV X 2022 adopts a classic full-screen design with a screen-to-body ratio of up to 97%, allowing the TV to break through the viewing boundary and bring a large field of view. The all-metal frame and the metal base with a balanced structural design make the TV itself an industrial artwork that will never be bored. It has professional display-level color accuracy of △E≈2, supports 1.07 billion colors, 94% of DCI-P3 wide color gamut, has AI-PQ, AI-AQ intelligent audio and picture adjustment, and simultaneously supports Dolby Vision and Dolby Panorama Sound and other high-end audio and picture standards.
The Redmi Smart TV X 2022 is equipped with a quad-core A73 high-end chip, which achieves a breakthrough upgrade in audio and picture quality while also providing extremely smooth system performance. Equipped with 3GB+32GB memory to ensure smooth operation, it also provides users with large-capacity storage space. The Redmi Smart TV X 2022 is positioned as the "new flagship for young people." It has an all-around configuration and a very competitive price. It can be called a 3,000 yuan "performance small steel gun."
In the current TV market, there are almost no products with a 120Hz screen in the 3000 yuan range. The Redmi Smart TV X 2022 adheres to the concept of high-end product popularization. While carrying dual 120Hz high screen refreshes, it simultaneously upgrades the quad-core A73 powerful chip and HDMI2.1 high speed—high-end configuration such as interface, 3GB+32GB large memory combination. Redmi Smart TV X 2022 is undoubtedly the performance benchmark of 3000-speed TVs. Redmi upholds the name of the ultimate cost-effective, hoping to promote the industry into the fast lane of "120Hz high brush" popularization.